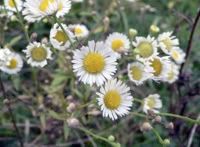 I've always been a big fan of drinking chamomile tea before bed — it relaxes me and helps me sleep better.
What perked my curiosity further was a recent UK study on how drinking chamomile tea daily can keep some effects of diabetes type 2 at bay by preventing blood sugar production in the liver. It seems heartening that complications like loss of vision, nerve damage, and kidney damage, could be prevented by this traditional cure-all.
This led me to research further into what this gentle herb can do for the body's aches and ills.
Eases menstrual cramps. Researches found that five cups of chamomile tea a day can help to stop muscle spasms. The chemical glycine works to relax the uterus and thus provide relief. You can also choose to rub essential oil infused with chamomile extract over the womb area to calm menstrual cramps.
Fights infections. Chamomile has high levels of hippurate, a breakdown product of tea flavonoids, which can battle bacterial infections. A few cups of this during a bout of flu should help to kill those germs more quickly.
Reduces inflammation. Chamomile-infused essential oil and chamomile lotion are common anti-septic for the skin and mouth, so it is no surprise that chamomile tea is great for inflammation internally, particularly in the gastro-intestinal tract.
Chamomile is a very safe herb but experts warn pregnant women not to rub chamomile-infused oil on their abdomen as it might have an effect on the reproductive area.
Scientists warn that although the study does provide positive results, it doesn't mean that it is a stand-alone cure for diabetic symptoms — you still need to watch your diet, exercise regularly, and take prescribed medications to balance blood glucose levels, blood pressure and blood fats.